Funeral Flower Cards What to Say
25Jun 2020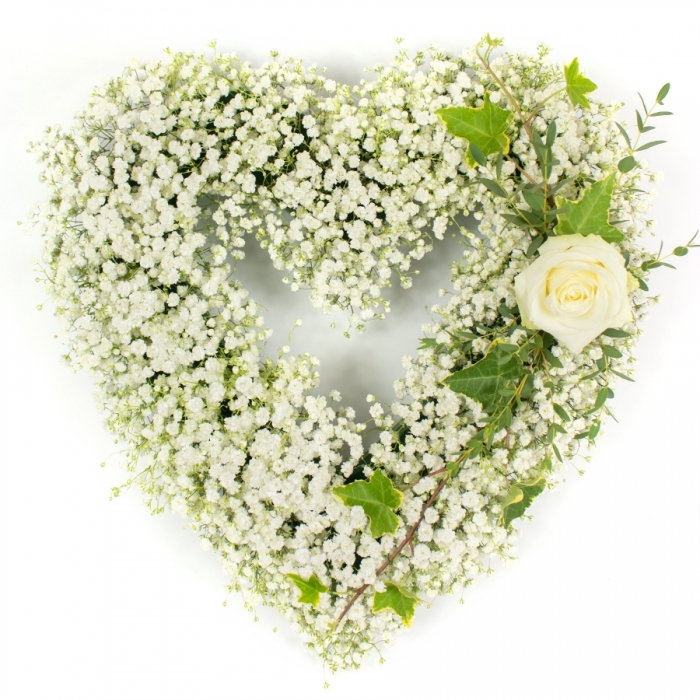 Writing a message in funeral flowers is virtually an impossible task. You can never, ever say all the things you want to say, and no matter what you write, it will almost always feel like it's not enough to express the deep sense of loss you feel.

But this is OK. Cards in flowers for funerals are primarily there to serve two purposes: for you to express how you feel about someone who has passed away and for their loved ones to see just how loved they were by many people.

It's therefore worth noting that your message is going to be read by many other people, so one piece of advice to follow is never to say anything abusive, or reveal any secrets about the deceased (or yourself). A message included when you send funeral flowers should be respectful and appropriate for anyone to read. And it should be something personal between you and the person who has died.

So while we aren't able to give you an exact phrase or sentence to write, below are some helpful pointers to help inspire you to craft your own message:
Choose a funny anecdote
Is there a brief and funny story you can recall about you and the person who has passed away. Perhaps an 'in-joke' or something that only you two have shared? If so, then this can be the perfect thing to write in a sympathy card.

Not only does it help you remember a happy memory with the individual, but it also encourages others to ask questions about the event, and find out more about the person who has died, that they might not have known about. Of course in this case, you need to make sure it's something that you would be happy to share with others, otherwise, you may cause upset if you refuse to share the story with others.

And when you tell the story to others it may make no sense whatsoever, but again, it's more about that connection between you and the individual, so if it feels right, go for it, and add it as part of your funeral tribute.
Include poetry or a line from a song
Sometimes when we struggle to find the right words to say, we often find that someone else has already said them. If there is a piece of poetry, writing or a song that you feel really sums up how you feel about someone, or your sense of loss at their death, don't be afraid to use it.
Even lines from films can be a wonderful tribute to include in a funeral spray.

You may choose to include this along with something you have personally written as well, or just as a stand-alone statement, but whatever you choose, it can be a great way to say how you feel without having to find the perfect words yourself. After all at a time of loss, emotions are often shared more easily via action than words, so never be ashamed if you do find it difficult to find the appropriate words to convey your sadness, and make the most of the brilliant people in this world who have said it perfectly for us.
Say what you feel
If you do wish to include your own words in a funeral card, then the best approach is usually just to say what you feel. This could be as simple as 'I miss you', 'I love you' or 'I will never forget you'. Or it could be a much more complex and in-depth declaration of love and affection.

The only thing to check here is to ask the florist creating your funeral wreath or posies, how much they will be able to fit on a card. Some will be able to fit a great deal in, while others may restrict you to only a few words or lines. When this is the case, see if you can include additional cards, or even buy your own greeting card to put alongside the funeral flowers delivered by the florists.
There should be no restriction in what you are able to share about your emotion at this time, so if you have a lot you wish to share and get down, then find an appropriate way to share this.
Share how they have changed your life
You may certainly want to include something about how much you are going to miss someone who has passed away. But you may also want to record the ways in which they have changed your life for the better.

For a family member, it may be that they gave you the best childhood growing up, or were always supportive of you, allowing you to fulfil your dreams. With a friend it might be how they were always there for you during difficult times and always made you feel good about yourself.
You may even have times where you need to write a note about a mentor or teacher who had a significant influence on you and your future.

Whether you had the opportunity to tell the person how you felt in person or not, writing it down to be included with their sympathy flowers is a beautiful tribute, and a reminder of how that person will continue to impact your life, although they have sadly passed away.
Don't write anything
For some people trying to find the words is simply too difficult. That doesn't mean you don't feel sadness and grief at the loss of a loved one, but you shouldn't feel pressured to write a note if you are finding it difficult to find something to say.

When you go to a funeral flower shop to send funeral flowers the florist will often ask if you want to include a card and what to write on it. But if you don't want to include anything, you don't have to. You might just choose to have your name attached to the flowers, or not even do that.
At a time of loss, the most important thing is to do what feels right for you. You may not be comfortable expressing your emotions in this way, and that is absolutely fine.

You may wish to tell someone about your decision and the reason for it so that no one asks you about it at the funeral, but even this is not mandatory. Pay your tribute in your own way, and make sure that whatever you do feels right for you, and is a fitting tribute to the person you love. The way you show you love and affection, and express your grief is nobody's business but your own.