Tips for Sending Flowers to a Funeral
29Jan 2021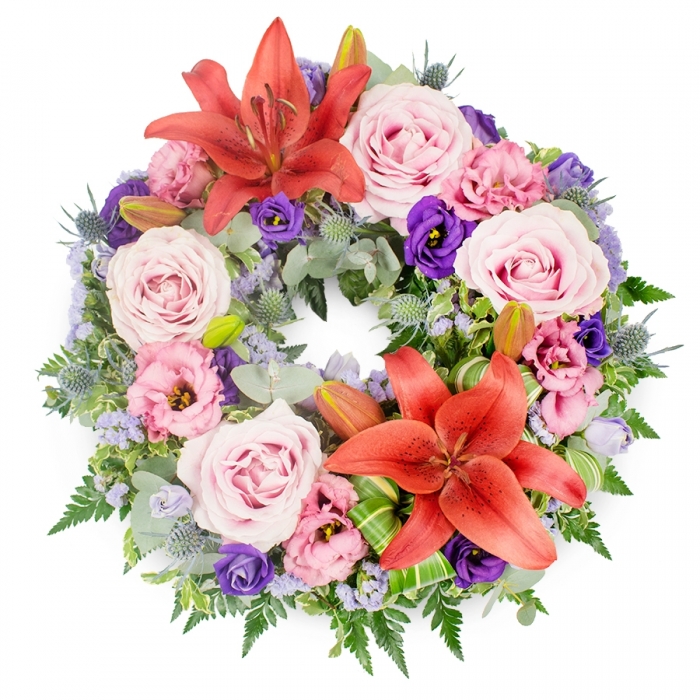 Sending flowers to a funeral is a common custom. It is been done for generations and remains an important part of the process, and a great way to pay your respect to the deceased. However, it is important to consider the practicalities of sending funeral flowers, as getting it wrong can cause unnecessary distress to the bereaved. Below we share our top tips on sending flowers to a funeral.

Check the date - making sure that you get funeral flowers delivered on the right day might seem like an obvious point, but with so much else going on, it can be easy to forget to schedule it in. We, therefore, recommend checking the date and booking your funeral flower delivery as soon as possible. Some florists are able to create and deliver flowers for funerals at short notice, but others may need more time. If you know the date of the funeral, you can make sure you plan well ahead of time to make sure that your flowers arrive on time.

Check the venue - in addition to making sure you have the right date in the calendar, it is also important to double-check the venue you're sending the flowers to. Again, it sounds simple, but there is potential for upset if details are not checked properly. Some venues have very similar names, so it is important to make sure you are sending your funeral flowers to the right place. It is especially important to get this information early if you are sending flowers to a venue in a different town. Your florist may require additional time to organise delivery in this instance, so be sure to check venue details early.

Check whether flowers are wanted - while flowers are traditional at funerals, there are some instances where people do not want them to be part of the funeral. Some families of the deceased may request that money is donated to a charitable cause instead of flowers being delivered. This is particularly common in instances where a person has died from a disease or received support from a charity during their lifetime. Certain religious and cultural traditions do not traditionally include flowers in funeral ceremonies. It is therefore always important to check the memorial notice to see what is and isn't acceptable. In most cases, sending flowers won't cause any offence, but it is best to adhere to the bereaved wishes where possible as a mark of respect.

Get support from a florist - sending funeral flowers can be a stressful time, especially as you may be grieving the loss yourself. Understanding the etiquette, organising the logistics, and picking a suitable arrangement can add additional pressure which you might find difficult to deal with at such a tragic time. It's often best, therefore, to seek to support an experienced florist. Many florists have organised a lot of funeral flower deliveries, and are happy to advise on the protocol, help you choose a bouquet, and organise the logistics. If you have any questions about funeral flowers, your local florist is often the best place to get support.

Make them personal - lastly, if you do send funeral flowers, take care to make them personal. Flowers are intended to be a mark of respect and admiration for the person who has passed away, so take time to think of what that person meant to you. Then consider how you can convey that in flowers. Perhaps you could include their favour bloom or a flower that they once gave to you. It is also good practice to write a personal note. While the deceased may not be able to read it, these notes are often very comforting to the family, as it shows just how much their relative was loved in their lifetime.